Identity Pages is a writing mentorship program for high school-aged youth where they can create their own stories based on their life experiences in a supportive atmosphere. The main goal of the program is to provide a place where youth can connect with peers and develop their skills and confidence in writing.
The thematic focus of the program is the concept of identity in its multiple forms and how identity has impacted their lives.
At the end of the program, each youth will have created a short story on this theme. They will also gain knowledge on potential avenues to publishing their work.
More than a writing mentorship, Identity Pages will provide a place for youth to share experiences, broaden their horizons, build peer connections, and develop their unique voice and confidence.
Some of the benefits of the program include:
Fostering self-expression and helping youth find their voice in the world
Building self-esteem and confidence
Developing writing skills and helping develop a different medium of self-expression and communication
Providing opportunities for connection with new peers around a common interest
Fostering a sense of belonging to a creative community
Identity Pages will be delivered in Fall, Winter, Spring and Summer with cohorts of maximum 10 participants each.
"Definitions belong to the definers, not the defined."
– Toni Morrison, Beloved
Eligibility
Youth enrolled in high school in grades 8 to 12
Youth with interest or experience in writing as a creative form of self-expression
Able to commit to the duration of the program
Able to complete a short story to be published at the end of the program
Access to reliable Internet connection for the duration of each session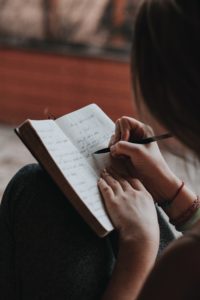 Location
Our goal is to make Identity Pages a fully accessible program to youth, especially in a time of continuing physical distancing requirements. For this reason, Identity Pages is an online program delivered fully over Zoom.
Duration
Identity Pages is a 10-week program with cohorts delivered over the fall, winter, spring and summer.
Next Program Dates:
Oct 7 – Dec 9, 2021
Time: Thursdays, 4pm to 6pm PST
Cost
The next program will be free of charge, as it is being run in partnership with Help Change My City and supported by the Province of British Columbia.
How to Apply
As space is limited, we request that youth fill out an "expression of interest" questionnaire. To apply for our next 2021 cohort, please click on the link below
Deadline: Oct 1, 2021